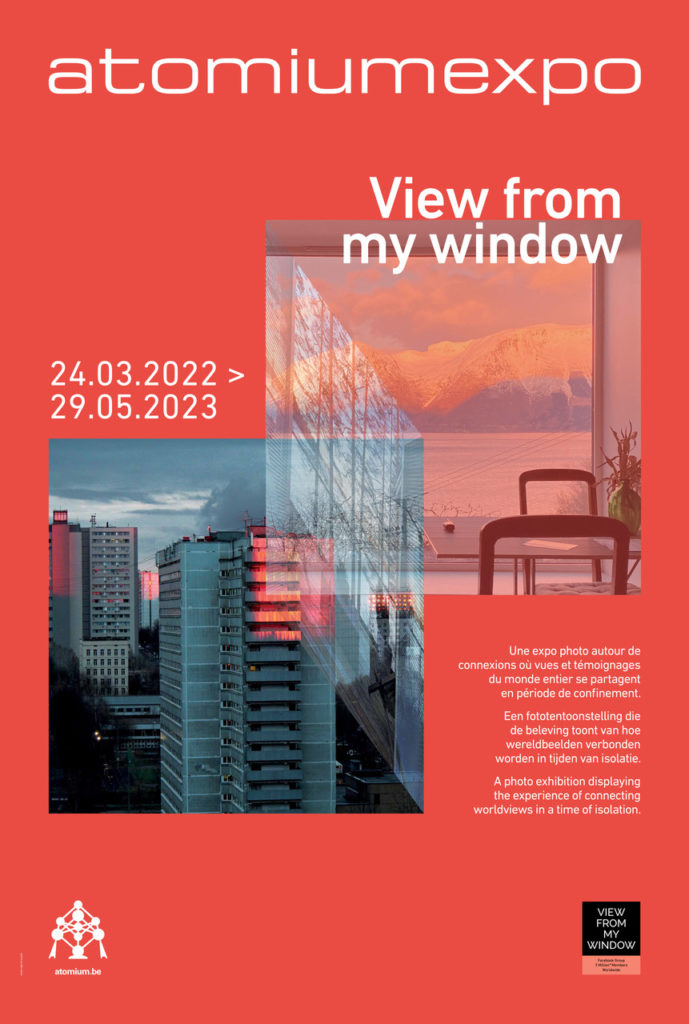 View from my window Exhibition | Atomium – Bruxelles, Belgique
24.03.2022 > 29.05.2023
2 years to the day after its creation, View from my window is setting up at the Atomium, the symbol of Belgium.
An exceptional panorama. A photo exhibition based on a human and unusual experience in a time of isolation. A powerful invitation to share and travel.
When one door closes, many windows open!
From March 24th, the temporary exhibition "View from my window" gathers a selection of more than 400 photographs among the hundreds of thousands images from this global community! The exhibition consisting of audiovisual installations and prints. Sober or breathtaking, each photograph is accompanied by a simple legend or a powerful life story.
From New York to Moscow over Brussels, São Paulo or Darjeeling… The exhibition "View from my window" translates a human experience and offers a sensitive and poetic dive into the intimacy of all those who have experienced this so special event.
With this exhibition, the Atomium is pleased to make its spaces and its exceptional 360° view of the cradle of Europe, of the world.
Turn into the heartbeat of humanity at a unique time in its existence.
Infos & tickets: www.atomium.be