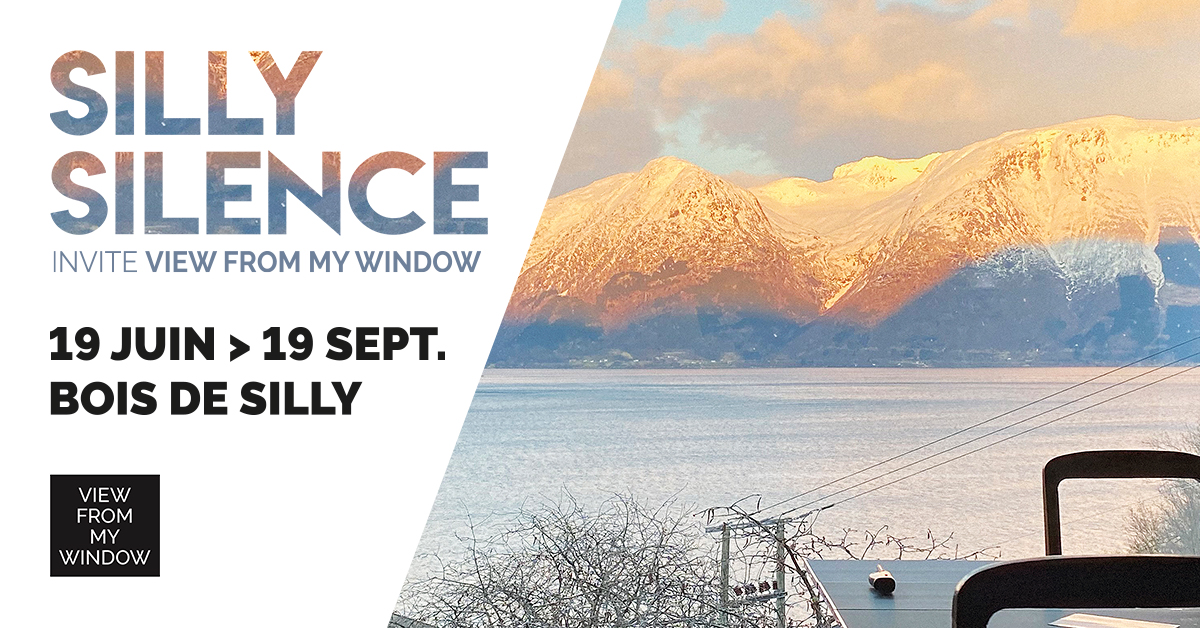 Along the path, photos invite you to travel…. Each of them tells a story. For this second edition, Silly Silence invites View from my window!
A selection of 20 photos, displayed in large format in the woods and hung in the trees. These images invite us to listen to the heartbeat of humanity in a unique moment of its existence.
Beyond the escape, this exhibition leads us to become aware of what connects us and also to discover the other with his differences.
From June 19 > September 2020.

Bois de Silly,
Chemin des ronds / Rue Brunfaut
7830 Silly, Belgique
culture@silly.be
https://www.facebook.com/Silly-Silence-101483032159718